a new short film by Lorenzo DeStefano
Stairway To The Stars | Film Threat
"Stairway To The Stars is a touching reminder that we are more than our past
and have value no matter what stage of life we find ourselves in."
Hollywood has a way of swallowing hope-filled dreamers and then spitting them out after sucking that last ounce of life from their damaged souls. But what do you do with the remains? Writer-director Lorenzo DeStefano's short, STAIRWAY TO THE STARS, is the story of a friendship between an aging actress and her starry-eyed gay neighbor.
Stairway To The Stars opens at the base of Los Angeles landmark Esther's Steps in the city of Silver Lake. Esther's Steps is a series of stairways totaling 246 steps and is named after the Queen of Silver Lake, Esther Aagaard Tapebland, who walked every day for 50 years. On this smoggy day, former 80s It-Girl Lavergne (Sean Young) is challenged by her friend, Tony (Quinton Aaron), to follow in the footsteps of Tapebland.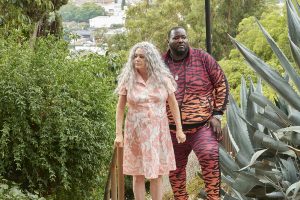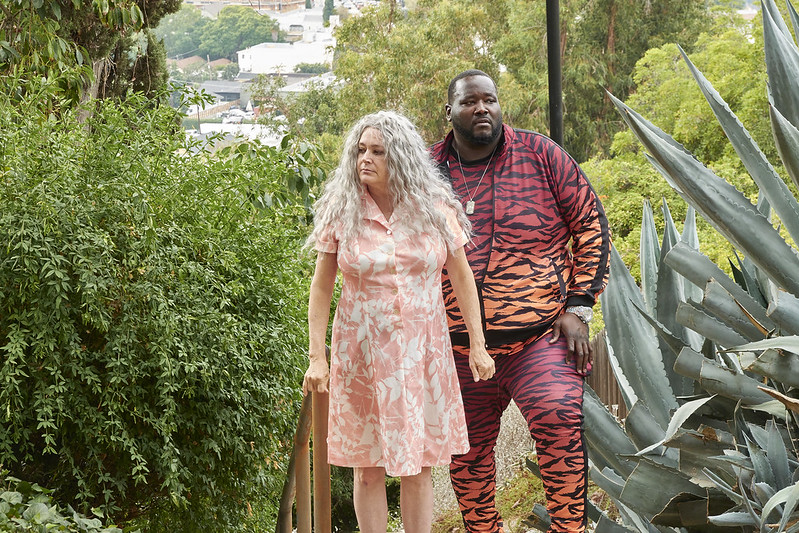 From the start, Tony's challenge is a contentious one. For Lavergne, she's accepted the effects of aging and would just as soon stay home and let fate take its course, which she'd prefer to be sooner rather than later. Yet, Tony is concerned about his neighbor's health and needs her to walk to stave off the inevitable effect of growing older. The walk starts as a friendly battle of wills between our heroes and slowly turns personal.
DeStefano's short is a sober reflection of fame and aging. Honestly, I didn't realize that Sean Young played Lavergne until the character Tony pulled out old photos of Young, many of which I recognized as an aging GenX-er. I found great joy in seeing her in a film again, and the irony of Young being in this story is not lost on me. Her acting chops are on full display throughout this humble short film.
On the one hand, the drama reminds Lavergne about her long-gone glamourous Hollywood past and the reality of where life has taken her today — living in obscurity. On the other, Stairway To The Stars is the story of friendship and, more importantly, love, tough though it might be. It's that moment when a person must go to extraordinary lengths to save a friend's life. Stairway To The Stars is a touching reminder that we are more than our past and have value no matter what stage of life we find ourselves in. For screening information visit the Stairway To The Stars official website.
ANDREW KORPAN / AT THE MOVIES
LORENZO DESTEFANO DISCUSSES SHORT FILM 'STAIRWAY TO THE STARS,' WORKING WITH SEAN YOUNG, AND PUBLISHING HIS FIRST NOVEL, 'HOUSE BOY'
The beauty of the short film medium is how you can tell a powerful story in a condensed period of time. That's exactly what Lorenzo DeStefano did with his film, "Stairway to the Stars." The film stars "The Blind Side's" Quinton Aaron and "Blade Runner's" Sean Young. The film follows the pair as they make their way up a staircase in Los Angeles. Most interesting, however, is Young's character, Lavergne, and what the film has to say about the standards of beauty for women. 
DeStefano also published his first novel, "House Boy," earlier in June. The book was released to rave reviews and he is already working on a screenplay in hopes of turning it into a streaming miniseries.
In this interview, DeStefano chats about his experience directing "Stairway to the Stars," working with the legendary Sean Young, and the process of writing a novel and adapting it on the small screen.